Many factors influence effective communication in a foreign language. To ensure we are well understood, we should work not only on vocabulary and grammar but also on pronunciation and listening comprehension. Fortunately, thanks to new technologies, all of these skills can be practiced in one place using language learning apps.
Read the text to learn about the sound-related features that support pronunciation and understanding in a foreign language within SuperMemo.
What sound-related features will you find in the app?
1. Speech-to-Text Recognition (STT)
Speech recognition is a modern technology that enables the transformation of spoken words into text. STT employs advanced algorithms that analyze speech sounds, identify individual words, and convert them into text form.
This feature is available in many exercises during SuperMemo courses. You can use it whenever you see the microphone icon on the screen. Just click on it and speak your answer aloud to the task, and the text will appear in the text field. This way, you practice clear pronunciation in a foreign language and better memorize new vocabulary and expressions.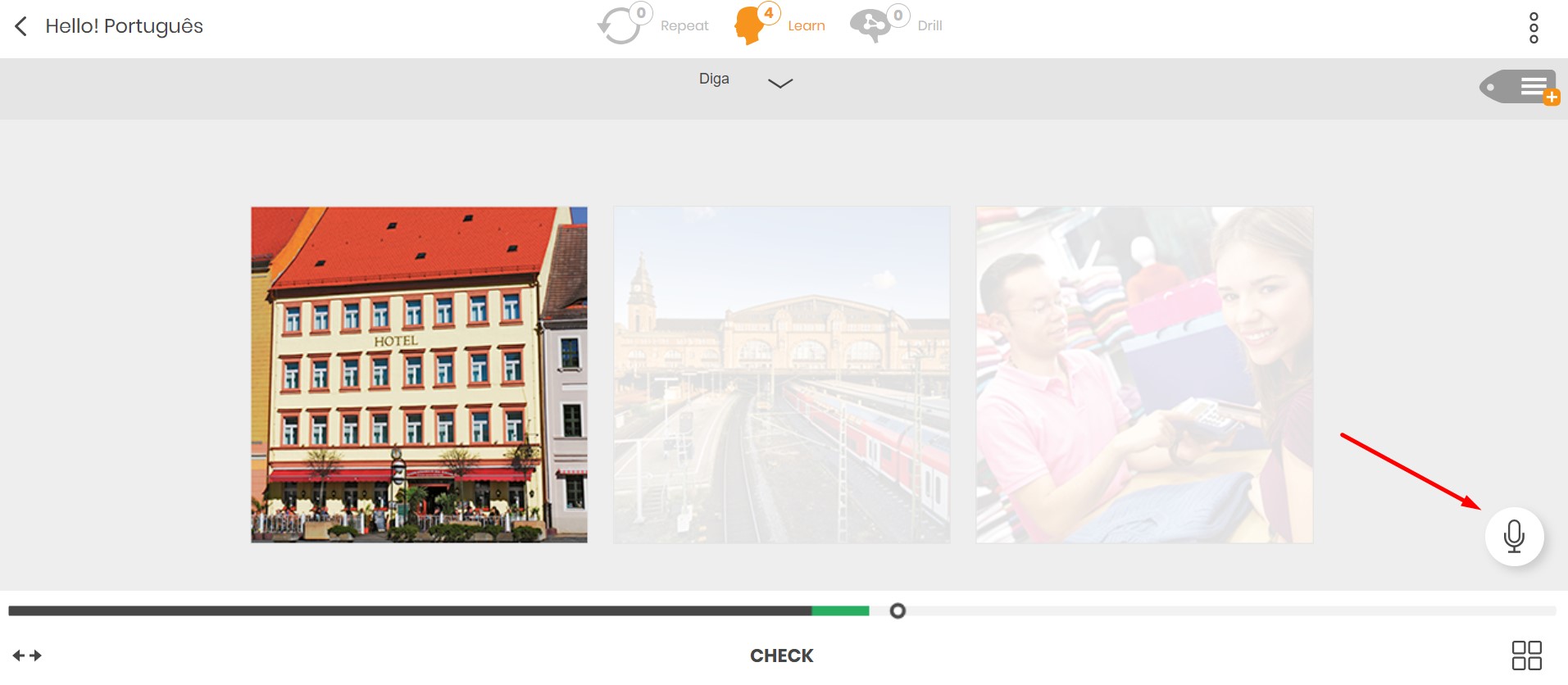 2. Native Speakers' Recordings
Recordings by native speakers are an incredibly valuable tool in foreign language learning that assists in various aspects of acquiring a new language. We prioritize the high quality of our products, which is why SuperMemo language courses include numerous recordings by native users of the respective languages. All of this is aimed at making the learning of correct pronunciation even easier.
Thanks to such recordings, you have the opportunity to immerse yourself in the language you're learning without leaving your home. As a result, you enhance your listening comprehension skills.
3. Adding Your Own Recordings
What sets our application apart is the multitude of options for personalizing courses, and even creating them entirely from scratch, based on your preferences and needs. One of the functions available when adding your own MemoCards is the option to attach files.
This way, you can include an audio file of a word or expression recorded by yourself onto the card.
Many smartphones come with a default app that allows voice recording (e.g., a voice recorder). Thanks to this, you can create a MemoCard with your own pronunciation of a specific word in just a few simple steps.
Recording your own speech can prove to be crucial in identifying errors or shortcomings that can be improved upon.
How to Practice Pronunciation with SuperMemo?
You now know all the sound-related features that the SuperMemo 2023 app offers. Now it's time to put theory into practice!
By engaging multiple senses in the learning process, you have a chance for even better results. Regularly utilize the above-mentioned features, and you will quickly notice improvement in both your pronunciation and listening comprehension.
Additionally, if you're learning English, you might be interested in courses focused exclusively on pronunciation, available in both American and British accents. Explore the "Say it Better" series.