What does learning a language with SuperMemo look like?
Our language training for education and companies is supported by the proprietary SuperMemo algorithm, based on scientific research, created by Dr. Piotr Woźniak and finetuned for over 30 years now. The algorithm plans repetition at specific intervals that are individually determined for each learner in order to learn as effectively as possible.
Learning with the algorithm provides measurable results, and the satisfaction from noticeable progress increases motivation.
In SuperMemo, language courses for students and employees are available 24/7 on a state-of-the-art online platform and in an app for phones and tablets. As a result, learning is possible on any device, at any place and time.
Learning is organised around small portions of knowledge that are easy to master (microlearning), while our catalogue contains over 300 courses to learn 24 languages.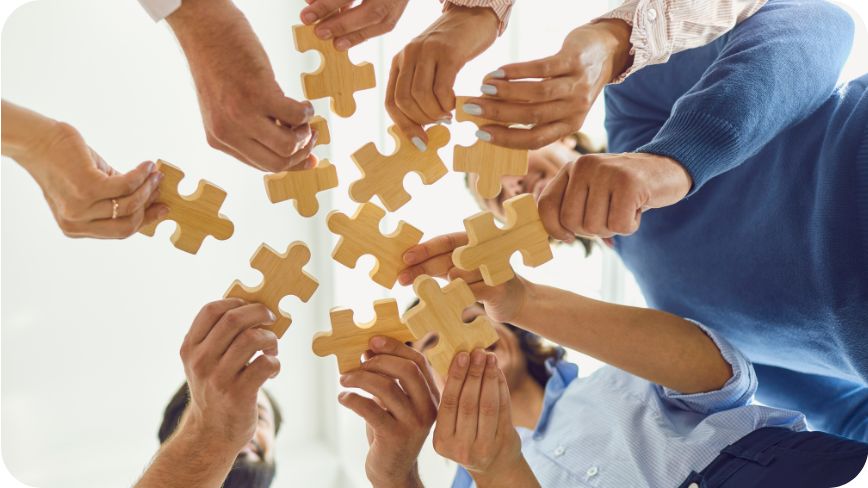 We are aware that organising language courses for students and employees can be a tedious process. We assist you at each stage and our involvement doesn't finish when the formalities are settled.
Our coordinator prepares access codes, creates groups for your students and employees, and introduces you to our panel with statistics and reports. We are at your disposal during the entire cooperation.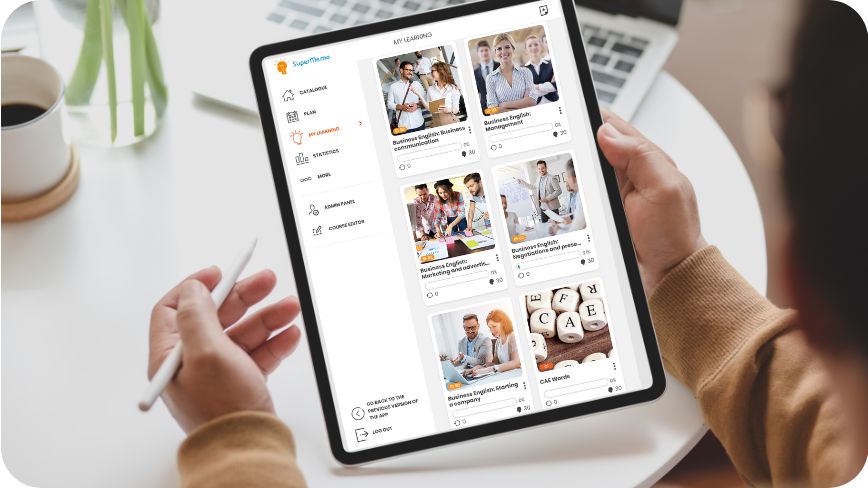 Our language courses for students and employees are offered in bulk and the prices depend on the order volume, length of access of the codes and courses selected for learning. The average monthly cost of learning with SuperMemo for one student or employee ranges from 1 to 10 EUR, depending on a number of parameters.
If you would like to receive more details, contact our team via the form at the bottom of the page.
Implementing a SuperMemo language course for education and companies
The implementation doesn't require any extra technical support. The learners register in the webservice themselves and activate their access codes to start learning. Formalities are reduced to the necessary minimum.
Online meeting
priorities
goals
expectations

Contract
signature
invoice

Access codes
groups
training in the statistics panel
learner registrations

Learning
support
monitoring
reports