Last week, we released a new version of our foreign language learning app. This is another step in our company's growth, showing users that we're constantly working on new features and offering better solutions to make learning smoother and more enjoyable. Currently, the app is only available for Android, but we're also working on an iOS version.
What's in the new app?
Refreshed design and more features than the previous version – we chose a bright, modern, and visually pleasing theme.
In-app subscription option – making it even easier to access our courses.
Improved performance and UX optimization. Our focus on User Experience allowed us to create a user-friendly app with easy-to-find options and settings.
More course management options in the My Learning tab. You can now easily download additional materials like MP3 and PDF files.
Exercises with speech-to-text recognition (STT).
Easy access to the private course editor. Just go to the More tab and then Course Editor to create your own language learning cards.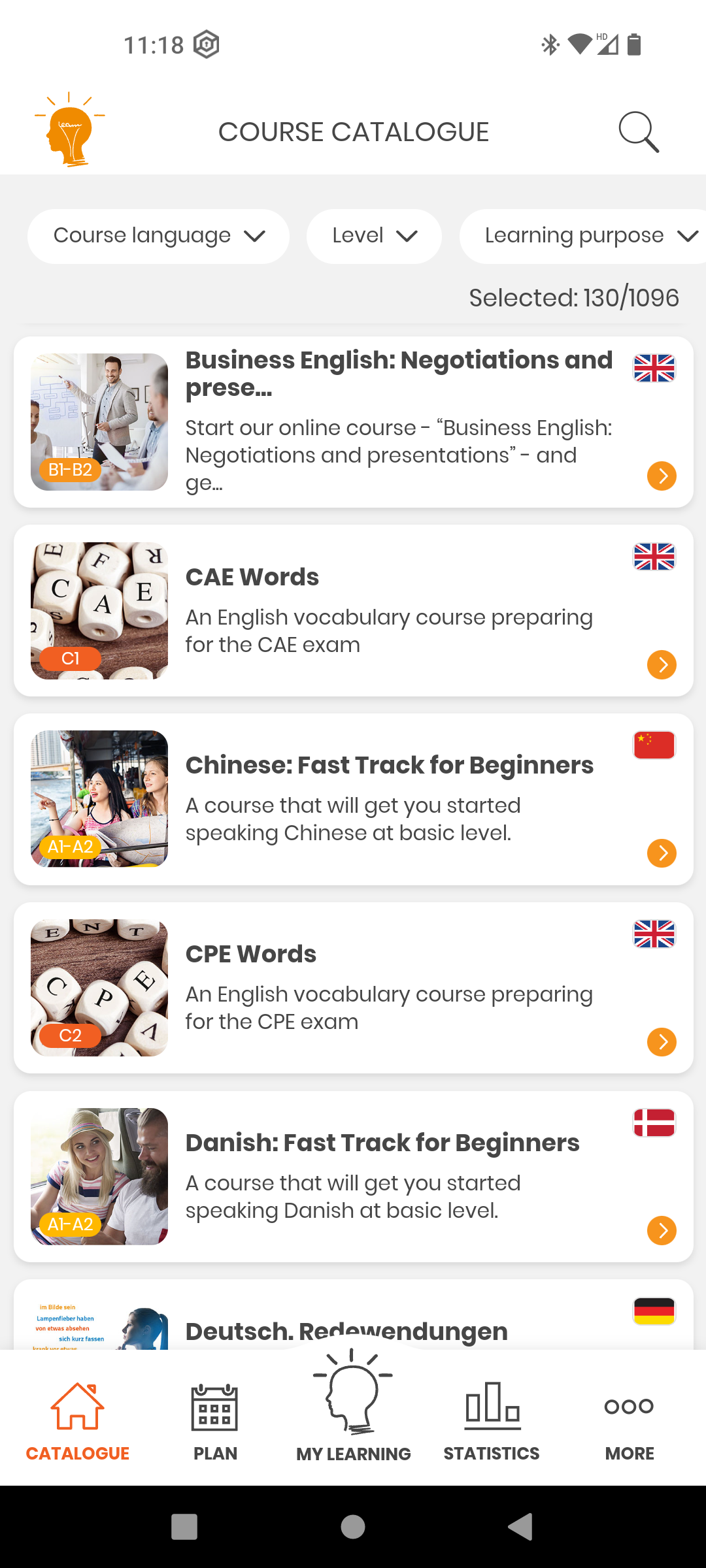 How to learn with the SuperMemo app?
With our app, just 5-15 minutes a day is enough to see progress in learning a foreign language. This is thanks to a special algorithm that determines the optimal time to review material, helping you remember information longer.
You can browse our course offerings in the Catalogue tab. We have over 200 courses in 24 languages, for various skill levels.
Check your ongoing courses in the My Learning section. There you can find information about learning progress, reviews, and new material.
In the Plan tab, you can adjust the pace of your courses. You just need to set the number of new cards to process each day. The app calculates the time it will take to complete the course based on your chosen learning pace.
In the Calendar, you'll find detailed calculations about the number of repetitions needed on specific days for long-term retention of course information. You can also exclude certain days from reviews, which is helpful if you know you won't have time on that day.
The Statistics tab shows you specific numbers: time spent learning and the number of cards processed daily, weekly, monthly, and overall. You'll also find our latest addition – the Leaderboard. Want to learn more about this feature? Read the article: SuperMemo's Leaderboard is Back with a Bang: Discover Exciting New Features!
The new Android app is available for download on Google Play. We warmly encourage you to test it out and use it regularly.