SuperMemo at BETT: 2016 WINNER and 2017 FINALIST!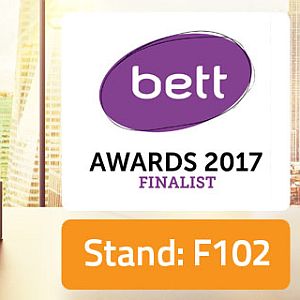 Are you planning your visit to the BETT Show this January? Meet SuperMemo: BETT 2016 WINNER and BETT 2017 FINALIST!
SuperMemo is the pioneer and leader in spaced repetition solutions for effective learning. Our language courses have been used by students, teachers and individuals on six continents for 25 years now. Our SuperMemo.com learning ecosystem provides students and teachers with cutting-edge ICT solutions (online, PC, Android, iOS) and high-quality multimedia courses based on the SuperMemo method – all to guarantee an outstanding effectiveness of learning. We offer a great solution for the teachers to easily create and share their learning content. Also, SuperMemo.com is a perfect option for blended-learning and flipped classroom models.
At the BETT Show, we will be presenting the BETT 2017 Finalist – SuperMemo.com learning ecosystem. It is a perfect solution for the schools and universities which enables them to create own content, as well as take advantage of our high-quality language courses, including the BETT 2016 Winner – the Olive Green English course.
To schedule a meeting at our stand F102 on January 25-28, please email us at B2B@supermemo.com
Alicja Jankowiak
Editor-in-Chief