My adventure with SuperMemo – Eryka Chmielewska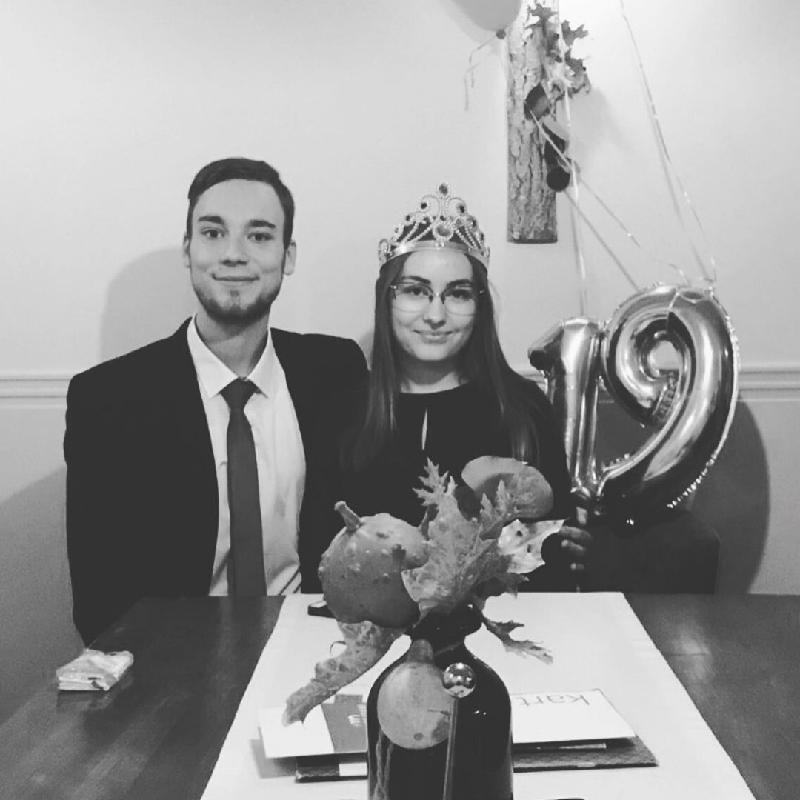 Eryka Chmielewska, a lover of language learning and self-development, told us about her adventure with SuperMemo.
When did your adventure with SuperMemo start?
My adventure began in February 2019, when I started to date my current partner, who comes from Ukraine. I wanted to get to know his culture and talk to his family, but I didn't know these "odd letters" – Cyrillic. There were a lot of young people from Ukraine and Belarus learning at my school. I found it a great motivation to learn a new language, Russian. Since everyone was communicating in this language, I was curious what they were talking about, and I wanted to be able to talk to them. That's how I bought my first course at A1-A2 level and started to study.
What did SuperMemo help you with?
This first course was perfect for me because I wanted to learn how to read and talk. The progress was visible to the naked eye – I started to understand what my partner was talking about with his mother and friends, I understood what my friends were saying and I could communicate with them myself. I was excited about the results, and bought several English courses to improve my language skills, which helped me a lot at school, because when the teacher told me to speak on a random topic, I was able to use the ready sentences from the app and the book which I had just processed in the course. When the teacher told me to learn words from the school textbook, I made MemoCards out of them and, by solving them, the algorithm postponed the words I knew and repeated the words I had a problem with. When I added, for example, 80 words and it turned out that I already knew 20 of them, I had less to learn. Every day, thanks to the SuperMemo algorithm, I was getting better grades because I was learning words I didn't know, while others were thoughtlessly cramming 80-100 words a day without sorting them, and getting worse grades than me.
What are you learning now?
I am currently learning English and Russian. I bought myself a B1 course in Russian, and I am delighted with it because I am learning the necessary things that I use every day. I am able to talk to my partner's parents and my friends. I am shocked that in less than a year you can learn a foreign language to a basic level! I'm also repeating English from SuperMemo books for my school-leaving exam, because they are clear and easy to learn, and the great advantage is that they explain grammatical constructions that I did not encounter at school.
What are your language plans?
I will certainly start learning a third language while I'm at university, because you don't have to devote much time to learning, and the vocabulary and sentences remain in my head 🙂 My dream is Chinese and French – I will definitely try them during my studies. I would also like to take an English and Russian language exam and get a certificate at C1 level.
What does your day with SuperMemo look like?
I do the repetitions in the morning, or during the day, and I do new elements every day in my free time. When I get bored at school, I solve tasks from books or read texts from courses, I highlight words whose meanings I am not sure about.
What advice would you give to other users?
Definitely not to put off learning. Daily repetitions are very important. Explaining that you don't have time is a lie, because we spend a lot of time watching TV and surfing the Internet. I think that everyone is able to spend 10-20 minutes a day learning.
If, instead of browsing the Internet and worrying about things we have no control over, we spend this time learning, then after a year we will be able to communicate in a foreign language. We will be satisfied with the results that wouldn't be there if we had wasted that time on trivial things. Everyone has the same time – 24 hours – and it's up to us how we use it.
What do you think is the secret to successful learning?
The most important elements of learning are consistency and daily contact. I changed the language in the voice assistant Siri on my phone to Russian, I listen to Russian and English music. I write down words from SuperMemo, or from songs in a notebook – sometimes I arrange sentences using them. Learning a language also means getting to know the culture of a country. I also use Russian and English chats to write with people from Russia and England. Daily repetitions are very important so that you don't forget the reworked material. On top of that, you have to love learning! You should learn a language you are interested in and which is close to your heart.