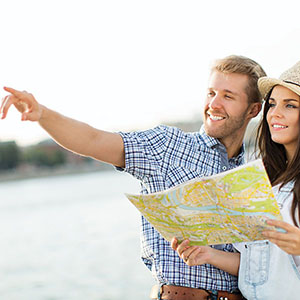 A1 - A2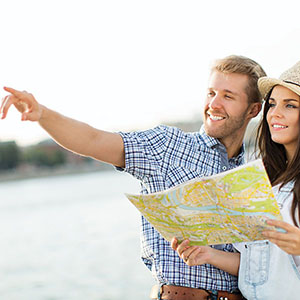 Taalgids Noors: Hoofdkwesties bij reizen
---
---
Language of instruction:
Dutch
A courses for Dutch speakers. The English version is here:
Norwegian Phrasebook: Essentials for Travel
The courses is designed for Dutch speakers. We recommend the following courses for English speakers: Norwegian Phrasebook: Essentials for Travel.
Get ready for travelling abroad – for work or leisure! The courses Taalgids Noors: Hoofdkwesties bij reizen is a practical help both on a holiday or business trip. It can also be used as a tool to learn the basics of a language or refresh the knowledge you already have.
What will you learn in the courses Taalgids Noors: Hoofdkwesties bij reizen?
After learning the content of this courses, you will be able to communicate about issues such as:
Basics
Travels
Accommodation
Food and drink
Dining out
Meeting people
Shops and services
Clothes and footwear
Tourism
Health
Problems
Signs
The advantages of this courses:
you receive 3000 ready-to-use sentences, expressions and words necessary in everyday communication
the courses recordings, made by native speakers, will let you listen and get used to the correct Norwegian pronunciation
you learn authentic phrases and expressions that you will actually hear or need to say during your trip
the SuperMemo algorithm built into the courses makes learning faster and extremely effective – you'll master the basic expressions you might find useful when travelling many times faster than with the use of traditional methods!
Take advantage of all our courses
Try it for 30 days free
Cancel any time you want
Make a single purchase
Learn without limits
Learn anywhere and anytime you want
19.00 USD
Single transaction
Start a free month
Buy now
Try SuperMemo for 30 days free.
"The first month for free" is a one-time offer for new SuperMemo users. After 30 days your App Store account will be charged a fee of PLN 39.90. Your Premium subscription will be automatically renewed, unless you cancel it at least 24 hours before the end of the current payment period.To cancel your Premium subscription use your App Store account settings. If you've used the free month before, your App Store account will be charged immediately.
Take advantage of all our courses

Try it for 30 days free

Cancel any time you want
19.00 USD
/ Single transaction
Make a single purchase

Learn without limits

Learn anywhere and anytime you want