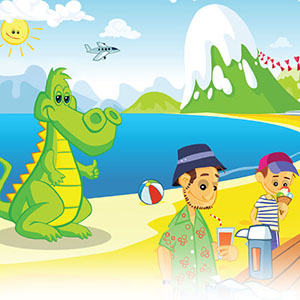 A0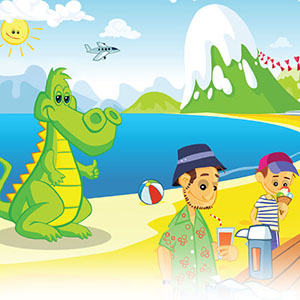 Russian with Memo the Dragon 1
---
---
Language of instruction:
Chinese, English, French, German, Italian, Japanese, Polish, Portuguese (brazilian), Russian, Spanish
Have fun and learn a language with Memo the Dragon. An animated course for children 4-6.
Hello! Meet Memo the Dragon! This friendly companion uses funny animations to introduce you and your kids to the top 100 most popular Russian words. And not just introduce – Memo will also effectively teach you, because with the SuperMemo method of spaced repetition all, big and small, can master Russian!
The course Русский с Драконом Мемо 1 is aimed at the youngest group of Russian enthusiasts – children aged between 4 and 6. The whole course consists of 10 colourful animated presentations depicting numbers, colours, animals, toys and other objects children can find in their surroundings. That is why learning with Memo the Dragon is not only a great Russian lesson, but also an excellent way to stimulate your child's imagination.
The most important element of the course – the collection of 200 interactive exercises – allows children to test their skills in practice and consolidate the material they have learnt. Thanks to the intelligent repetition system, children revise words in a pattern that enables them to remember the basics of Russian in the most effective way. And they have a lot of fun in the meantime!
Memo the Dragon can teach children in English, French, German, Spanish, Russian, Chinese, Portuguese (Brasilian), Italian and Polish.
Access granted to all courses
The first month for free
You can opt out at any time
Make a single purchase
Learn without limits
29.00 USD
Single transaction
Subscribe
One-time purchase
Try SuperMemo for 30 days free.
"The first month for free" is a one-time offer for new SuperMemo users. After 30 days your App Store account will be charged a fee of PLN 39.90. Your Premium subscription will be automatically renewed, unless you cancel it at least 24 hours before the end of the current payment period. To cancel your Premium subscription use your App Store account settings. If you've used the free month before, your App Store account will be charged immediately.