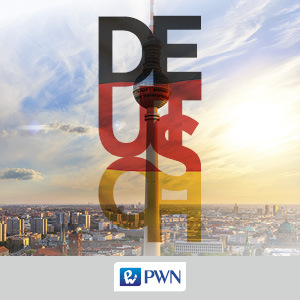 B1 - C1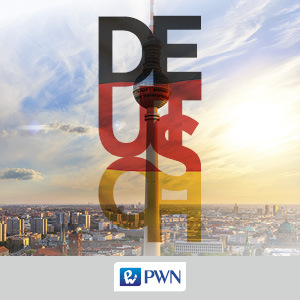 Nowe repetytorium z gramatyki języka niemieckiego
---
---
Language of instruction:
Polish
"Nowe repetytorium z gramatyki języka niemieckiego" to bestsellerowa publikacja do języka niemieckiego autorstwa Stanisława Bęzy w wersji interaktywnej, z metodą powtórek SuperMemo oraz nagraniami native speakerów. Umożliwia uzupełnienie lub gruntowne powtórzenie i usystematyzowanie zagadnień gramatycznych z języka niemieckiego. Kurs jest przeznaczony do pracy indywidualnej na kursach językowych, w klasach szkoły ponadpodstawowej oraz na uczelniach wyższych.
Autor zwraca w publikacji uwagę na błędy najczęściej popełniane przez osoby uczące się języka niemieckiego oraz na tematy, które sprawiają szczególne trudności. Zagadnienia gramatyczne w części teoretycznej opatrzone są obszernymi komentarzami w języku polskim i poparte licznymi przykładami, a część praktyczna każdego podrozdziału zawiera bogate zestawy ćwiczeń wdrażających, automatyzujących i utrwalających poszczególne struktury gramatyczne. W repetytorium znajduje się wprowadzenie na temat wymowy i zasad pisowni, 10 rozdziałów w podziale na części mowy, wykaz ważniejszych czasowników mocnych i test końcowy.
Metoda SuperMemo zawarta w kursie umożliwia powtórki zadań interaktywnych z repetytorium na podstawie historii nauki użytkownika i ułatwia szybkie i skuteczne opanowanie materiału. Kurs zawiera mechanizm rozpoznawania mowy dla wybranych zadań otwartych.
Repetytorium jest dostępne również w formie wydania książkowego nakładem PWN. Można znaleźć je na stronie wydawnictwa.
Take advantage of all our courses
Try it for 30 days free
Cancel any time you want
Make a single purchase
Learn without limits
Learn anywhere and anytime you want
Start a free month
Buy now
Try SuperMemo for 30 days free.
"The first month for free" is a one-time offer for new SuperMemo users. After 30 days your App Store account will be charged a fee of PLN 39.90. Your Premium subscription will be automatically renewed, unless you cancel it at least 24 hours before the end of the current payment period.To cancel your Premium subscription use your App Store account settings. If you've used the free month before, your App Store account will be charged immediately.
Take advantage of all our courses

Try it for 30 days free

Cancel any time you want
Make a single purchase

Learn without limits

Learn anywhere and anytime you want