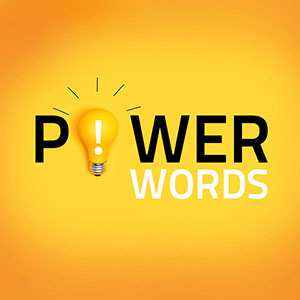 A1 - C2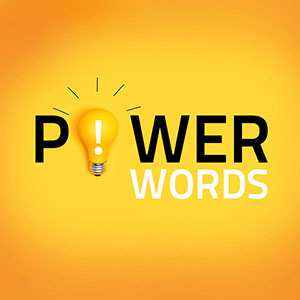 PowerWords! Danish
Course level:
Advanced,
Basic,
Intermediate
Course level:
Advanced,
Basic,
Intermediate
---
---
Language of instruction:
Chinese, Czech, English, French, German, Italian, Japanese, Korean, Polish, Portuguese, Portuguese (brazilian), Russian, Spanish, Ukrainian
MASTER THOUSANDS OF USEFUL DANISH WORDS WITH POWERWORDS! DANSK
Would you like to start learning Danish ? Or maybe you've been learning this language for some time and your goal is to expand your vocabulary? Reach for the course PowerWords! Dansk and strengthen your language skills! Here you will find thousands of useful Danish words and phrases – both basic ones, frequently used in everyday language, as well as rarer ones that will build up your eloquence.
The course contains 7,500 headwords and 11,459 meanings. By regularly expanding your vocabulary, you will develop the most vital language skills much faster and more effectively – these include, among others, speaking, listening and reading. The course PowerWords! Dansk is perfect for learning Danish words on your own or as a supplement to language school classes or other courses.
POWERWORDS! DANSK IS NOT ONLY DANISH WORDS
There are also additional elements that will allow you to understand the role and possible uses of each headword in Danish. Thanks to this, you will be able to use them in practice in a shorter time than usual. These include:
synonyms and antonyms (for selected headwords),
definitions,
different meanings of the given headword,
information on part of speech.
Most Danish words and phrases also include use examples in the form of sentences and phrases popular in everyday life. For easier learning, they have been translated, partly by machine translation.
The course PowerWords! Dansk also includes features which are here to help you master the pronunciation of Danish words and get used to speaking in a foreign language. Recordings of native speakers and phonetic transcription will allow you to become familiar with the correct pronunciation. The STT speech recognition function, in turn, will allow you to speak Danish while learning.
EXPAND YOUR DANISH VOCABULARY AND MAKE LASTING PROGRESS
The SuperMemo spaced repetition method allows you to permanently remember almost everything you learn with the course PowerWords! Dansk. The algorithm it is based on observes your memorisation pace in order to give you appropriate repetitions of material at the optimal moment. As a result, the acquired information is gradually and efficiently transferred to long-term memory.
CONVENIENT LANGUAGE LEARNING
Learn Danish words where and how you want. Thanks to the SuperMemo application, you have access to the course on many devices, online and offline. Your progress will be saved thanks to automatic synchronisation.
Take advantage of all our courses
Try it for 30 days free
Cancel any time you want
Make a single purchase
Learn without limits
Learn anywhere and anytime you want
49.00 USD
Single transaction
Start a free month
Buy now
Try SuperMemo for 30 days free.
"The first month for free" is a one-time offer for new SuperMemo users. After 30 days your App Store account will be charged a fee of PLN 39.90. Your Premium subscription will be automatically renewed, unless you cancel it at least 24 hours before the end of the current payment period. To cancel your Premium subscription use your App Store account settings. If you've used the free month before, your App Store account will be charged immediately.
Take advantage of all our courses

Try it for 30 days free

Cancel any time you want
49.00 USD
/ Single transaction
Make a single purchase

Learn without limits

Learn anywhere and anytime you want