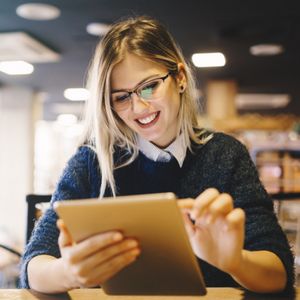 A1 - A2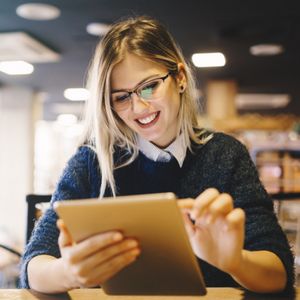 ---
---
Language of instruction:
Dutch
A courses for Dutch speakers.
Choose one of the coursess from here.
"Pools 1. Geen probleem!" is een uitgebreide cursus van het Pools voor buitenlanders op het basisniveau A1-A2, die u snel Pools laat spreken. Het is gericht aan die mensen die met het leren Pools beginnen of de basiskennis van de taal willen herhalen. De instructies en de uitleg in de cursus zijn in het Nederlands.
Als u het leermateriaal goed beheerst, kunt u gemakkelijk in het Pools communiceren in de basis, alledaagse situaties. Om het A2-niveau te bereiken moet de student 2 jaar lang aan een traditionele taalcursus deelnemen. "Pools 1. Geen probleem!" laat deze tijd vier keer korter maken. Een basisniveau kunt u binnen alleen maar 6 maanden bereiken.
"Pools 1. Geen probleem!" houdt onder andere in:
dialogen en teksten die de nieuwe woorden voorstellen en laten zien hoe ze in de praktijk worden gebruikt,
1.400 nieuwe woorden en uitdrukkingen met vertalingen in het Pools, kennis waarvan ondersteunt communicatie op het basisniveau,
3000 verschillende oefeningen die u de woordenschat permanent laten onthouden,
duidelijke grammaticale uitleg en commentaren met een stel oefeningen, die u grammatica snel en natuurlijk laten leren,
8 uren van opnames van de Pools-sprekers met uitspraakoefeningen.
De cursus bestaat uit 12 zeer uitgebreide lessen. Het leren bestaat in het werken aan en begrijpen van de tekst en herhalen van de woordenschat en de uitdrukkingen, die in de oefeningen voorkomen. Om het memoriseren van het nieuwe materiaal te vergemakkelijken, wordt het volgens de SuperMemo methode herhaald. Het programma bereidt een persoonlijk studieplan voor u voor, op basis van uw vooruitgang: het concentreert uw inspanningen op die aspecten van de taal waar u mee een probleem hebt en laat degene die je al kent liggen.
Onderwerpen in de cursus "Pools 1. Geen probleem!":
zich, uw familie en vrienden voorstellen
tijd en datum aangeven
dagelijkse activiteiten beschrijven
interesse en hobby's beschrijven
het verleden beschrijven en praten over plannen voor de toekomst
het uiterlijk en karakter beschrijven
de hoofd kwesties met het werk verbonden bespreken
het land beschrijven met betrekking tot toerisme
de weg wijzen
tijd doorbrengen
verjaardagen en andere feestdagen vieren
Grammatica:
vervoeging van werkwoorden
kardinale en ordinale telwoorden
persoonlijke en bezittelijke voornaamwoorden
tijden: tegenwoordige tijd, het verleden en de toekomst
meervoud
vervoeging en vergelijking van bijvoeglijke naamwoorden
naamvallen en typen van zelfstandige naamwoorden
voltooide en onvoltooide werkwoorden
Take advantage of all our courses
Try it for 30 days free
Cancel any time you want
Make a single purchase
Learn without limits
Learn anywhere and anytime you want
29.00 USD
Single transaction
Start a free month
Buy now
Try SuperMemo for 30 days free.
"The first month for free" is a one-time offer for new SuperMemo users. After 30 days your App Store account will be charged a fee of PLN 39.90. Your Premium subscription will be automatically renewed, unless you cancel it at least 24 hours before the end of the current payment period.To cancel your Premium subscription use your App Store account settings. If you've used the free month before, your App Store account will be charged immediately.
Take advantage of all our courses

Try it for 30 days free

Cancel any time you want
29.00 USD
/ Single transaction
Make a single purchase

Learn without limits

Learn anywhere and anytime you want