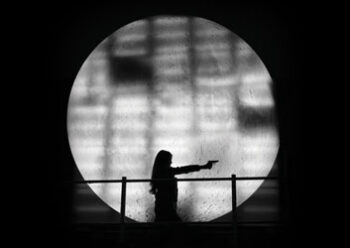 A1 - C1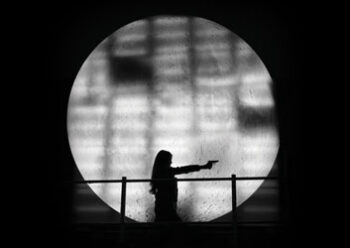 Olive Green
Course level:
Advanced,
Basic,
Intermediate
Course level:
Advanced,
Basic,
Intermediate
---
---
Language of instruction:
Chinese, English, French, German, Italian, Korean, Polish, Portuguese (brazilian), Russian, Spanish, Spanish (Argentina)
An English courses based on an action movie. Solve the exercises, control the protagonists.
WANT TO LEARN ENGLISH ONLINE? TRY OLIVE GREEN
Would you like to learn comprehensively, get really engaged in the process, and soon begin to understand English films and movie series without subtitles? Discover our best-selling, comprehensive English courses, Olive Green, based on an interactive action movie. It covers 5 levels from beginner A1 to advanced C1 and includes 6400 different exercises.
You can start learning at any stage. If you are not sure what level you are, take the English language level test!
LIGHTS, CAMERA, EDUCATION!
The basis of the courses is a 3-hour action movie. It is divided into 60 scenes, 12 for each level. The characters' dialogues have been created in such a way that with the development of the plot, the level of difficulty of the language issues increases as well.
The main character, Olive Green, is a talented art thief, and she is on her way to another job. But this seemingly simple mission starts getting complicated really quickly.
After watching each episode of the movie, you will do a series of exercises developing many aspects of foreign language skills: listening comprehension, vocabulary, grammar and communication skills. Now you can also use the Speech to Text function to practice speaking English with proper pronunciation.
GET ENGAGED IN LEARNING ENGLISH
The Olive Green interactive English courses will provide you with additional entertainment in the form of mini-games, puzzles and twists in the plot line. Decide on the courses of the story and watch how your choice influences the fate of the characters and the success of the mission.
Try the world's most award-winning English language courses and see how easy and enjoyable it can be to learn English online! Learn more about the courses.
Olive Green is the most awarded courses of English
New York Festivals World's Best TV & Film 2016, Gold World Medal winner in the Entertainment category in New York, US
The London Book Fair International Excellence Awards 2016, Winner award in the Educational Learning Resources category in a contest by The London Book Fair in London, UK
BETT Awards 2016, Winner award in the Educational Apps category in a contest by BESA (British Educational Suppliers Association) in London, UK
Cannes Corporate Media and TV Awards 2015, Gold Dolphin winner in the Online Interactive Videos category in Cannes, France/Austria
US International Film & Video Festival 2015, Gold Camera winner in the Action&Adventure category in Los Angeles, US
US International Film & Video Festival 2015, Grand Prix Best of Festival winner in the Entertainment category in Los Angeles, US
Why is the Olive Green English courses so effective?
It is a highly innovative development in the field of edutainment, i.e. learning by playing.
The award-winning SuperMemo algorithm ensures that once acquired, the knowledge stays with you forever. The system of intelligent repetitions at the optimal moment will remind you of each exercise in the courses and you will effectively store the material in your long-term memory.
The courses includes a variety of tasks, such as gap fills, multiple choice tests, element drop-dragging, sorting jumbled words and paraphrasing and pairing, so that learning is never boring.
A grammatical commentary helps you to master the English and complete the exercises, where you will find more examples of how to use a given structure.
The Olive Green English courses includes interactive dialogues that help you learn to talk freely in the English language. Their speech recognition and text conversion mechanisms allow you to communicate with a virtual interlocutor using your own voice (via Google Chrome). You can go through interactive dialogues repeatedly by selecting different paths. Finally, you will practice vocabulary with an additional set of words from each dialogue.
More info:
Take advantage of all our courses
Try it for 30 days free
Cancel any time you want
Make a single purchase
Learn without limits
Learn anywhere and anytime you want
99.00 USD
Single transaction
Start a free month
Buy now
Try SuperMemo for 30 days free.
"The first month for free" is a one-time offer for new SuperMemo users. After 30 days your App Store account will be charged a fee of PLN 39.90. Your Premium subscription will be automatically renewed, unless you cancel it at least 24 hours before the end of the current payment period.To cancel your Premium subscription use your App Store account settings. If you've used the free month before, your App Store account will be charged immediately.
Take advantage of all our courses

Try it for 30 days free

Cancel any time you want
99.00 USD
/ Single transaction
Make a single purchase

Learn without limits

Learn anywhere and anytime you want