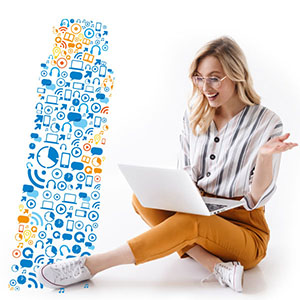 A0 - C2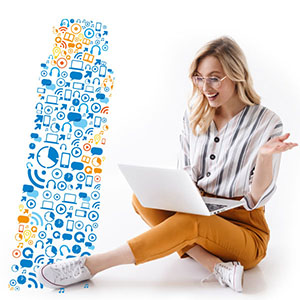 Mega bundle of 10 Italian courses in 1
Course level:
Advanced,
Basic,
Intermediate
Course level:
Advanced,
Basic,
Intermediate
---
---
Language of instruction:
Italian, Polish
Do you want to master the Italian language perfectly? In this bundle, you will find everything you need to speak fluently, correctly, and without stress. You will become acquainted with comprehensively covered topics: grammar, vocabulary, pronunciation, from the basic level (A1-A2), through intermediate (B1-B2), to advanced (C1-C2). You will also gain access to multimedia courses for children.
The bundle consists of 10 courses, belonging to our best-selling series. With it, you will learn to talk about any topic using appropriate, diverse vocabulary and grammar forms. Everyday matters, travel, or business – you will easily navigate any situation.
Only with the mega bundle do you gain unlimited access to the entire range of Italian courses, at a 22% discount compared to purchasing these courses separately.
The mega bundle includes the following courses:
Take advantage of all our courses
Try it for 30 days free
Cancel any time you want
Make a single purchase
Learn without limits
Learn anywhere and anytime you want
139.00 USD
Single transaction
Start a free month
Buy now
Try SuperMemo for 30 days free.
"The first month for free" is a one-time offer for new SuperMemo users. After 30 days your App Store account will be charged a fee of PLN 39.90. Your Premium subscription will be automatically renewed, unless you cancel it at least 24 hours before the end of the current payment period.To cancel your Premium subscription use your App Store account settings. If you've used the free month before, your App Store account will be charged immediately.
Take advantage of all our courses

Try it for 30 days free

Cancel any time you want
139.00 USD
/ Single transaction
Make a single purchase

Learn without limits

Learn anywhere and anytime you want