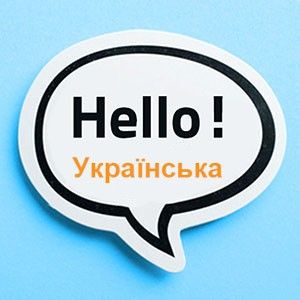 A1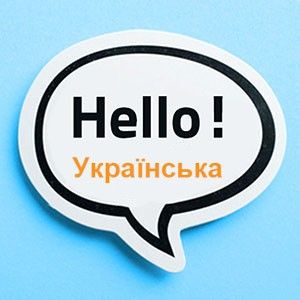 ---
---
Language of instruction:
Chinese, Czech, English, French, German, Italian, Japanese, Polish, Portuguese, Russian, Spanish
Basics of Ukrainian in images, useful expressions, and phrases from everyday life.
Learn Ukrainian online. Our Ukrainian language course Hello! Українська will help you master over 500 basic Ukrainian phrases in less than 2 months by learning for just a few minutes a day.
Hello! Українська is an image-based Ukrainian course that will help you learn Ukrainian with a wide range of pictures spanning different everyday situations. It covers 51 scenarios for you to master basic Ukrainian expressions and feel comfortable while speaking Ukrainian.
Each lesson features original voice recordings of Ukrainian native speakers to allow you to listen to what the Ukrainian language sounds like, and with the voice recognition feature, you'll be able to practice Ukrainian pronunciation*. This combination of sight and sound will stimulate your brain and improve retention, helping you learn Ukrainian more effectively.
With SuperMemo's innovative method of spaced repetition, you can learn anywhere you want and any time you want. Our Ukrainian language course is available on web browsers, Windows computers, and Android and iOS* devices – both online and offline.
IMPORTANT:
* The speech-to-text (STT) feature is available only on Android devices.
Access granted to all courses
The first month for free , then PLN 29.90
You can opt out at any time
Make a single purchase
Learn without limits
69.00 PLN
Single transaction
Subscribe
One-time purchase
Try SuperMemo for 30 days free.
"The first month for free" is a one-time offer for new SuperMemo users. After 30 days your App Store account will be charged a fee of PLN 29.90. Your Premium subscription will be automatically renewed, unless you cancel it at least 24 hours before the end of the current payment period. To cancel your Premium subscription use your App Store account settings. If you've used the free month before, your App Store account will be charged immediately.