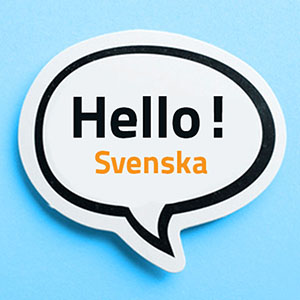 A1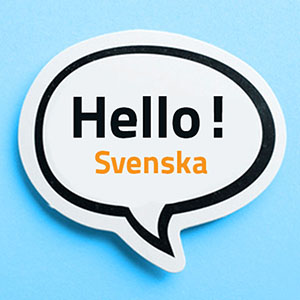 ---
---
Language of instruction:
Chinese, Czech, English, French, German, Italian, Polish, Portuguese, Russian, Spanish
Basics of Swedish in images, useful expressions and phrases from everyday life.
Master the Swedish basics quickly and in a friendly way! Hello! Svenska will let you learn Swedish from scratch in less than two months. In this short time, you will learn over 500 of the most useful Swedish phrases.
Your learning can be even more effective! Helpful in this will be the SuperMemo method, known all over the world, which will optimize the time for repeating the acquired material for the most effective mastering of it forever.
Hello! Svenska is a fully picture-based course. Illustrations support the process of memorizing and enable learning without the need for translation into your native language. Working with the course, you will learn basic Swedish phrases that will allow you to communicate with the Swedes. In Hello! Svenska, you will find as many as 51 frequently encountered communication situations.
All of the most useful Swedish phrases are recorded by Swedish native speakers, thanks to which you will learn the proper pronunciation of words from the very beginning. Speech Recognition also allows you to improve your speech through practice. With this course, in a very short time, you will master the basics of Swedish without a problem!
Access granted to all courses
The first month for free , then PLN 29.90
You can opt out at any time
Make a single purchase
Learn without limits
69.00 PLN
Single transaction
Subscribe
One-time purchase
Try SuperMemo for 30 days free.
"The first month for free" is a one-time offer for new SuperMemo users. After 30 days your App Store account will be charged a fee of PLN 29.90. Your Premium subscription will be automatically renewed, unless you cancel it at least 24 hours before the end of the current payment period. To cancel your Premium subscription use your App Store account settings. If you've used the free month before, your App Store account will be charged immediately.