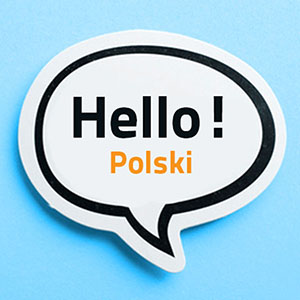 A1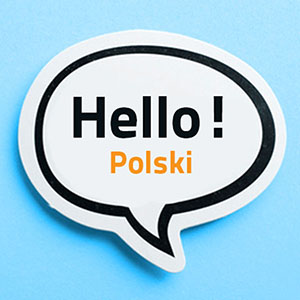 ---
---
Language of instruction:
Chinese, Czech, English, French, German, Italian, Polish, Portuguese, Russian, Spanish
Basics of Polish in images, useful expressions and phrases from everyday life.
Master the basics of the Polish language once and for all! Hello! Polish is the ideal proposition for anyone who wants to learn Polish from scratch. By performing daily repetitions of the presented material, you will learn over 500 basic expressions and words in Polish in just 2 months!
The SuperMemo method, which for years has been supporting thousands of people in their language learning, will ensure that once memorized, new material will not be forgotten and will be recalled when it is needed.
Hello! Polish is a course based on photographic images. It uses your visual memory and allows you to learn quickly, even without translations into your native language. You will get to know the basic Polish phrases that will be useful to any foreigner when visiting Poland or when in contact with Poles. The course covers the material needed for the 51 most common communication situations related to, amongst other things, meeting people, staying at a hotel, travelling by plane, clothes and weather.
Hello! Polish also contains recordings made by Polish native speakers, which significantly facilitates the learning of pronunciation and allows you to listen to the new language presented. The speech recognition function also provides you with the opportunity to practice it.
Access granted to all courses
The first month for free , then PLN 29.90
You can opt out at any time
Make a single purchase
Learn without limits
69.00 PLN
Single transaction
Subscribe
One-time purchase
Try SuperMemo for 30 days free.
"The first month for free" is a one-time offer for new SuperMemo users. After 30 days your App Store account will be charged a fee of PLN 29.90. Your Premium subscription will be automatically renewed, unless you cancel it at least 24 hours before the end of the current payment period. To cancel your Premium subscription use your App Store account settings. If you've used the free month before, your App Store account will be charged immediately.