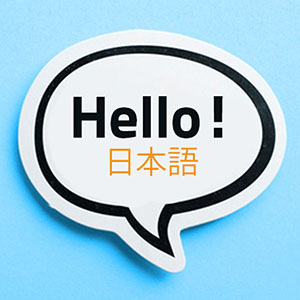 A1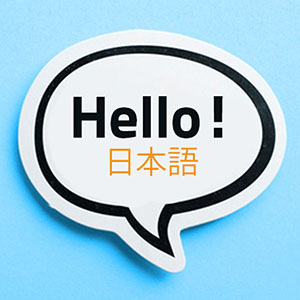 ---
---
Language of instruction:
Chinese, Czech, English, French, German, Italian, Japanese, Polish, Portuguese, Russian, Spanish
Basics of Japanese in images, useful expressions and phrases from everyday life.
Master common Japanese phrases in a short time and remember them for good! Hello! 日本語 is a course of Japanese for beginners. By learning every day for several minutes, you will memorize basic Japanese phrases very quickly and easily. Just follow the repetitions planned especially for you by the world-famous SuperMemo method.
The Hello! 日本語 course is based around short, pictorial exercises. By completing them, you will get to know common Japanese phrases that will be useful during your trips to Japan and contacts with Japanese speakers. The material contains 70 of the most important communication situations.
Thanks to the photos, mastering basic Japanese phrases is possible without translation. All of the expressions have been complemented with recordings of Japanese speakers, thus you will familiarize yourself with the natural, correct pronunciation from the very beginning. At the same time, speech recognition gives you the opportunity to develop it yourself. Learning based on the senses of sight and hearing stimulates your imagination, which results in the building of more lasting associations. This will help you memorize Japanese for beginners more easily – and right away you will start talking and thinking in Japanese!
Access granted to all courses
The first month for free , then PLN 29.90
You can opt out at any time
Make a single purchase
Learn without limits
69.00 PLN
Single transaction
Subscribe
One-time purchase
Try SuperMemo for 30 days free.
"The first month for free" is a one-time offer for new SuperMemo users. After 30 days your App Store account will be charged a fee of PLN 29.90. Your Premium subscription will be automatically renewed, unless you cancel it at least 24 hours before the end of the current payment period. To cancel your Premium subscription use your App Store account settings. If you've used the free month before, your App Store account will be charged immediately.