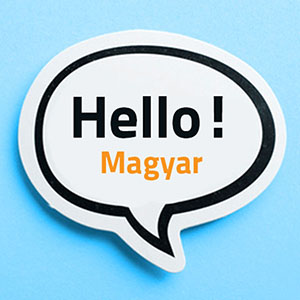 A1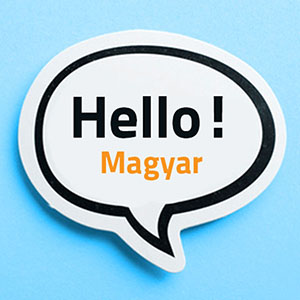 ---
---
Language of instruction:
Chinese, Czech, English, French, German, Italian, Japanese, Polish, Portuguese, Russian, Spanish
Basics of Hungarian in images, useful expressions and phrases from everyday life.
Easy and fast learning Hungarian! Discover Hello! Magyar – a fast Hungarian language course for beginners, which is an ideal introduction to regular learning. By working everyday for several minutes, you will get to know more than 500 basic Hungarian phrases in less than 2 months!
The SuperMemo method, valued around the world, optimizes your learning and reminds you to repeat specific phrases at the most appropriate times to make sure that you fix the material in your memory for good.
Hello! Magyar is a picture-based course, using specially prepared graphics. By completing short exercises, you will learn the basic Hungarian phrases necessary for interaction in this language. Photos with symbolic icons allow you to quickly acquire new material and master it without having to translate it into your own language. This Hungarian language course for beginners covers 51 communication situations that you will find useful during a trip to the country of hot peppers and Tokaj.
All of the basic phrases in Hungarian are accompanied by original recordings made by Hungarian native speakers, thanks to which you will learn the correct pronunciations faster. And with the course's speech recognition function you will also have the opportunity to practice them yourself.
Access granted to all courses
The first month for free , then PLN 29.90
You can opt out at any time
Make a single purchase
Learn without limits
69.00 PLN
Single transaction
Subscribe
One-time purchase
Try SuperMemo for 30 days free.
"The first month for free" is a one-time offer for new SuperMemo users. After 30 days your App Store account will be charged a fee of PLN 29.90. Your Premium subscription will be automatically renewed, unless you cancel it at least 24 hours before the end of the current payment period. To cancel your Premium subscription use your App Store account settings. If you've used the free month before, your App Store account will be charged immediately.