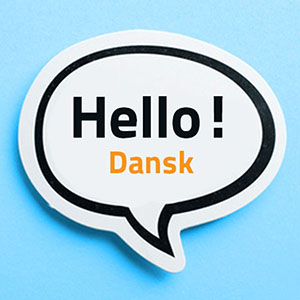 A1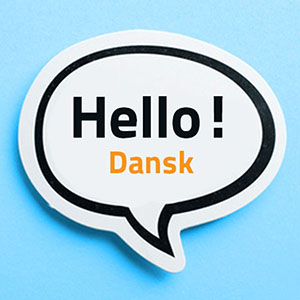 ---
---
Language of instruction:
Chinese, Czech, English, French, German, Italian, Japanese, Polish, Portuguese, Russian, Spanish, Ukrainian
Basics of Danish in images, useful expressions and phrases from everyday life.
Learn the basics of the Danish language with Hello! Dansk. This course should be your choice if you want to learn Danish quickly and easily from scratch. If you cover the material and do the scheduled repetitions every day, in less than 60 days you will master over 500 basic expressions and words in Danish.
Thanks to the innovative SuperMemo method, you will not only quickly learn new words and phrases, but also fix them in your memory forever. Our algorithm plans repetitions of the presented material, enhancing your natural memorization processes.
Hello! Dansk is a picture-based course. Thanks to this, it is possible to learn even without translations – just look at the illustrations to understand the meanings and contexts of new words and phrases at a basic level. In addition, the friendly and photographic form of the course accelerates learning – the vast majority of people are visual learners and will thus acquire the knowledge in the fastest way possible.
The course allows you to learn basic Danish phrases which are useful in everyday life. It will teach you how to communicate in the 51 most useful interaction situations.
Hello! Dansk contains recordings made by Danish native speakers, to facilitate your study of the correct pronunciations and accent. You will also be able to practice pronouncing the words yourself, thanks to the in-built speech recognition facility.
Hello! Dansk will help you prepare for wide-ranging situations such as:
Unit 1: at the airport, understanding on-board messages, ordering in-flight meals, meeting fellow passengers, dealing with lost luggage problems.
Unit 2: getting to the hotel, at the hotel reception, travelling around the city, going out for a meal.
Unit 3: interests, hanging out with friends, enjoying culture, bicycle trips, picnics.
Unit 4: ailments and pharmacies, parking tickets, car maintenance, thefts.
Unit 5: packing for a trip, at the seaside, going diving, trips with travel agencies.
With our Danish language course you will learn key vocabulary in the following subject areas:
everyday items
food and drink
nationalities
jobs
family
important places
transport
cosmetics
numbers
colours
at a hotel
sports and hobbies
days of the week
body
health
appearance
weather.
Take advantage of all our courses
Try it for 30 days free
Cancel any time you want
Make a single purchase
Learn without limits
Learn anywhere and anytime you want
19.00 USD
Single transaction
Start a free month
Buy now
Try SuperMemo for 30 days free.
"The first month for free" is a one-time offer for new SuperMemo users. After 30 days your App Store account will be charged a fee of PLN 39.90. Your Premium subscription will be automatically renewed, unless you cancel it at least 24 hours before the end of the current payment period. To cancel your Premium subscription use your App Store account settings. If you've used the free month before, your App Store account will be charged immediately.
Take advantage of all our courses

Try it for 30 days free

Cancel any time you want
19.00 USD
/ Single transaction
Make a single purchase

Learn without limits

Learn anywhere and anytime you want