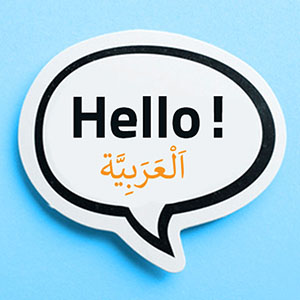 A1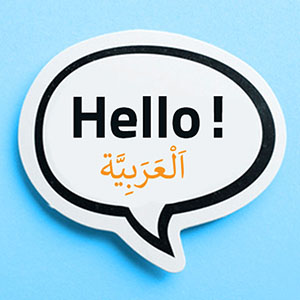 ---
---
Language of instruction:
Chinese, Czech, English, French, German, Italian, Japanese, Polish, Portuguese, Russian, Spanish, Ukrainian
Basics of Arabic in images, useful expressions and phrases from everyday life.
Master the basics of Arabic online without any problems! Hello! العربية is an Arabic language course recommended for beginners. It takes less than two months of daily, conscientious learning to master more than 500 basic Arabic phrases!
And most importantly, with the world-renowned SuperMemo method, you will remember them forever and can forget about the necessity to plan your learning. A special algorithm will take care of it for you. All you have to do is to start the course and follow the repetitions!
An Arabic language course for beginners, Hello! العربية is based on pictures specially prepared for effective studying. Through the various exercises that you will complete every day, you will learn the basics of Arabic language useful during trips to the Arab world and contacts with Arabic speakers. In the course, you will find the Arabic vocabulary and expressions needed in around 51 of the most important communication situations.
Thanks to the photographs, learning is more enjoyable and easier, and also possible without the translation of the material into your mother language. The basic Arabic course also contains recordings of Arabic native speakers, which are a great help in hearing the natural sound of the language. Speech Recognition provides you with the chance to practice and develop your pronunciation.
Hello! العربية will help you in situations such as:
Unit 1: navigating airports and checking in for flights, understanding announcements and messages during a flight, dealing with lost luggage.
Unit 2: getting transfers from the airport to your hotel, using public transport, staying in hotels, ordering food in a restaurant.
Unit 3: discussing interests, going out with friends, visiting museums, going on bicycle rides, having picnics.
Unit 4: describing illnesses and visiting a the pharmacy, dealing with road traffic problems, refuelling and repairing your car, reporting thefts.
Unit 5: packing bags for a day out, going sunbathing, going diving, going on organized excursions.
With the Arabic language course you will learn the vocabulary from the following thematic areas:
everyday objects
food and drinks
nationality
in a hotel
numbers
illness and well-being
city sights
means of transport
weather conditions
relatives and family
parts of the body
sports
people's physical characteristics
days of the week
beauty care
colours
professions of work.
Take advantage of all our courses
Try it for 30 days free
Cancel any time you want
Make a single purchase
Learn without limits
Learn anywhere and anytime you want
19.00 USD
Single transaction
Start a free month
Buy now
Try SuperMemo for 30 days free.
"The first month for free" is a one-time offer for new SuperMemo users. After 30 days your App Store account will be charged a fee of PLN 39.90. Your Premium subscription will be automatically renewed, unless you cancel it at least 24 hours before the end of the current payment period.To cancel your Premium subscription use your App Store account settings. If you've used the free month before, your App Store account will be charged immediately.
Take advantage of all our courses

Try it for 30 days free

Cancel any time you want
19.00 USD
/ Single transaction
Make a single purchase

Learn without limits

Learn anywhere and anytime you want