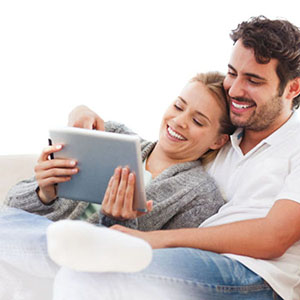 A1 - C1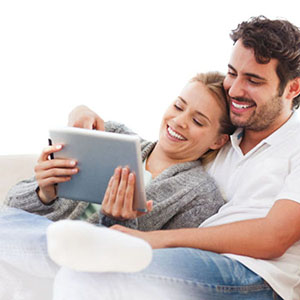 Gramatyka. Kein Problem! Niemiecki
Course level:
Basic,
Intermediate,
Advanced
Course level:
Basic,
Intermediate,
Advanced
---
---
Language of instruction:
German, Polish
Samodzielna nauka gramatyki niemieckiej? Tylko z kursami Supermemo! Zestaw "Gramatyka. Kein Problem! Niemiecki", obejmujący podręcznik w formie elektronicznej i dwa kursy multimedialne do nauki gramatyki niemieckiej, zawiera praktyczne komentarze i prawie 4 700 ćwiczeń gramatycznych. Dzięki przystępnym objaśnieniom i licznym przykładom zrozumiesz wreszcie czasy niemieckie. Wkrótce zaczniesz mówić po niemiecku bez oporów, a tysiące wykonanych ćwiczeń zaowocują tym, że będziesz mówić w pełni poprawnie gramatycznie bez zastanowienia!
Twoje wysiłki wspiera uznana na całym świecie metoda SuperMemo, która systematyzuje Twój plan nauki i sprawia, że uczysz się dokładnie tego, co w danym momencie jest dla Ciebie najważniejsze. SuperMemo analizuje Twoje postępy w nauce i wyznacza Ci odpowiednie na dany moment powtórki wcześniej przerobionego materiału. Dzięki temu uczysz się wielokrotnie szybciej niż tradycyjnymi metodami i trwale zapamiętujesz ćwiczenia gramatyczne, a Twój niemiecki jest coraz bardziej płynny.
Gramatyka. Kein Problem! Niemiecki (poziom podstawowy A1-A2, średni B1 i zaawansowany B2-C1) zawiera dwa kursy multimedialne: Gramatyka niemiecka. Kein Problem! oraz Deutsche Grammatik. Naukę polecamy rozpocząć od kursu Gramatyka niemiecka. Kein Problem!, z którego można uczyć się w kolejności według tematów gramatycznych przygotowanych w produkcie lub wybierając poszczególne działy, które aktualnie nas interesują. Nauka polega na zapoznawaniu się z materiałem prezentacyjnym do każdego zagadnienia, w którym omawiane są jego najważniejsze aspekty, na przykład formy odmiany, typowe zastosowanie oraz zdania pokazujące użycie danej struktury w kontekście. Po komentarzu następuje seria ćwiczeń do rozwiązania w oparciu o wcześniejsze wprowadzenie teoretyczne.
Naukę można uzupełnić poprzez pracę z drugim kursem, Deutsche Grammatik, który jest zestawem dodatkowych ćwiczeń. Zadania w tym kursie podzielone są na 12 poziomów zaawansowania – od najprostszych (Kapitel 1) do najbardziej złożonych (Kapitel 12). Zwłaszcza osoby początkujące zachęcamy do nauki zgodnie z kolejnością przygotowaną w kursie, choć również w tym przypadku to użytkownik może swobodnie wybrać dowolne miejsce, od którego chce rozpocząć. W obu kursach podczas rozwiązywania ćwiczeń odpowiedź sprawdza się z tą zdefiniowaną w kursie przez autora. Ocenę (Nie wiem, Prawie, Wiem) należy wybrać samodzielnie.
Take advantage of all our courses
Try it for 30 days free
Cancel any time you want
Make a single purchase
Learn without limits
Learn anywhere and anytime you want
Start a free month
Buy now
Try SuperMemo for 30 days free.
"The first month for free" is a one-time offer for new SuperMemo users. After 30 days your App Store account will be charged a fee of PLN 39.90. Your Premium subscription will be automatically renewed, unless you cancel it at least 24 hours before the end of the current payment period. To cancel your Premium subscription use your App Store account settings. If you've used the free month before, your App Store account will be charged immediately.
Take advantage of all our courses

Try it for 30 days free

Cancel any time you want
Make a single purchase

Learn without limits

Learn anywhere and anytime you want