Take my word for it!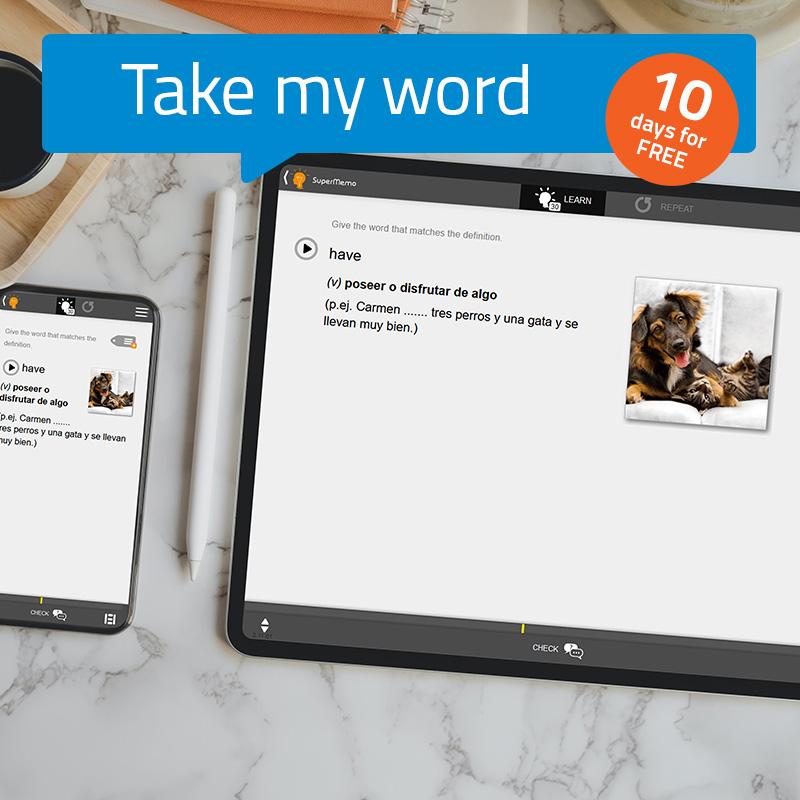 Learning vocabulary can be efficient and easy!
Are Extreme vocabulary courses a way to learn new words and phrases once and for all? Yes! Take my word for it. Or try it yourself! Now you can try an Extreme course for free for 10 days. No strings attached!
How to get your free access?
Click the link
OR log in to your account, open the menu, choose the "Redeem your code" option and then use a special code: WORD20
Select one course from the list
Accept your choice by clicking "Save" and go to "My learning" to start your adventure!