The early bird catches the course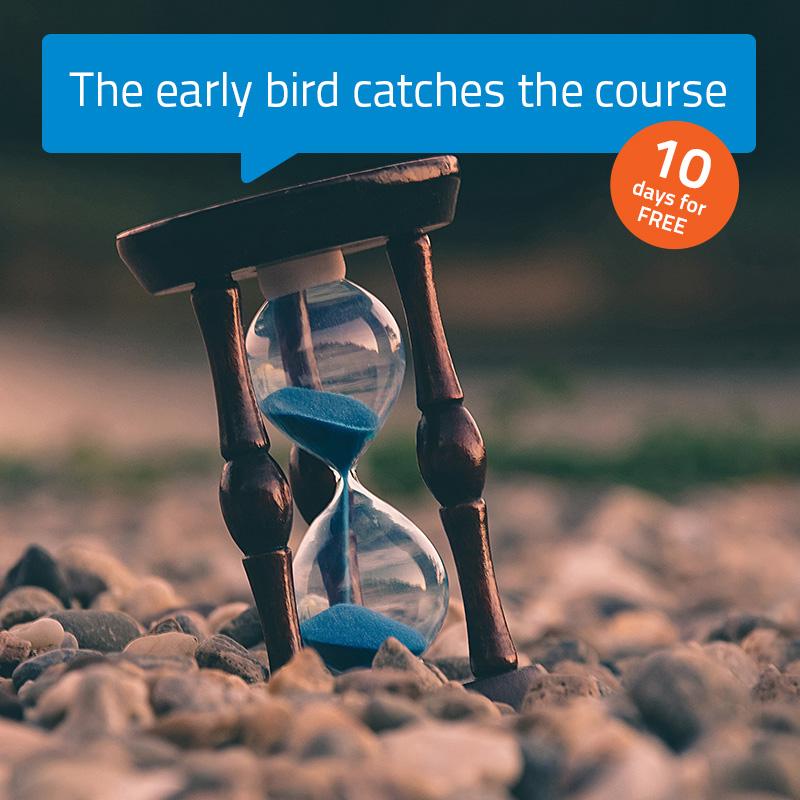 Start your holiday preparations now! With free 10-day access to Hello! and Phrasebook courses.
It's never too early to start learning languages! Start your holiday preparation, master the basics of the chosen language and communicate easily at your holiday destination. For a good start, we have free access to the Hello! or Phrasebook course for 10 days for you.
How to get your access?
Click the link
OR log in to your account, open the menu, choose the "Redeem your code" option and then use a special code: FIRST2020
Select one course from the list
Accept your choice by clicking "Save" and go to "My learning" to start your adventure!
Once your free 10 day promotional period is over, the course will be deactivated. No fees will be charged and your learning progress will be saved. The code is valid until 31.03.2020.